SDGs: What we can do
What are SDGs?
The SDGs (Sustainable Development Goals) are international goals to achieve a sustainable and better world by 2030. The SDGs are stated in "The 20300 Agenda for Sustainable Development" adopted by all United Nation Member States at the UN Summit held in September 2015, as a successor to the MDGs (Millennium Development Goals) adopted in 2001.
The SDGs consist of 17 goals and 169 targets, and pledge to "leave no one behind" in the globe. The SDGs are universal goals to be achieved, not only by developingg countries but also by developed countries. Active efforts to achieve the SDGss are made in Japan as well.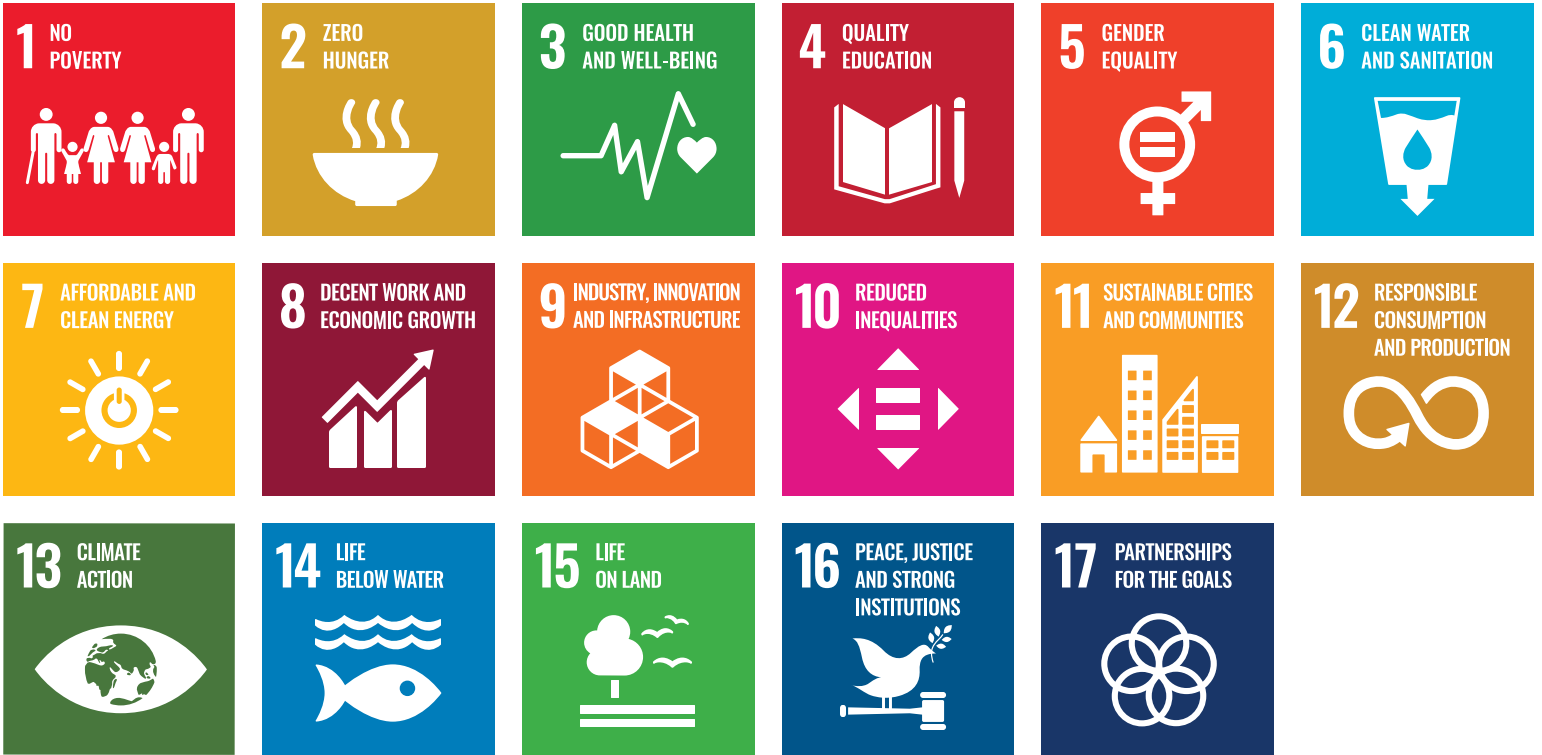 KUBOTA's Efforts for SDGs
In particular, we actively engage in efforts to achieve the following goals.
NO POVERTY
| | |
| --- | --- |
| | We actively engage in efforts to resolve poverty, such as by making donations to associations that operate children's cafeterias (cafeterias that offer food to poor children). |
GOOD HEALTH AND WELL-BEING
| | |
| --- | --- |
| | We actively engage in protection of drug and healthcare-related technologies through patents and thereby promote development of these technologies, so that drugs and healthcare services would reach more people. |
QUALITY EDUCATION
We accept interns from law schools every year, and provide opportunities to see actual works of law firms.

Also, we periodically hold seminars and study meetings, which provide opportunities to learn about recent development in intellectual property rights law.
GENDER EQUALITY
| | |
| --- | --- |
| | We actively employ female attorneys-at-law and patent attorneys as well as female staff members. Currently, a majority of our members is women, and nearly half ourr partners are female attorneys-at-law and patent attorneys. |
DECENT WORK AND ECONOMIC GROWTH
We actively engage in labor-law related matters, and contribute to proper employment in businesses.

We also improve working environment and provide benefits such as child support, in order to provide pleasant working environment for our members.
INDUSTRY, INNOVATION AND INFRASTRUCTURE
| | |
| --- | --- |
| | We actively engage in protection of intellectual property rights and mainly patents, and thereby contribute to development of industry through innovation. |
RESPONSIBLE CONSUMPTION AND PRODUCTION
| | |
| --- | --- |
| | We have established an internal policy regarding environmental protection. We instruct members to reduce use of papers as much as possible, and also to use recyclable products. |
PEACE, JUSTICE AND STRONG INSTITUTIONS
| | |
| --- | --- |
| | We encourage attorneys-at-law in our firm to work on criminal defense cases. We receivee matters not only from businesses but also from individuals, in order to provide broader access to judiciary. |
PARTNERSHIPS FOR THE GOALS
| | |
| --- | --- |
| | We have created a global network with other law firms inside and outside Japan, and work closely together with these law firms to protect intellectual property |