May 31, 2019
Trademark News
Enforcement lawsuit of 3D trademark in Japan
On December 27, 2018, the Tokyo District Court issued a judgment that acknowledged trademark infringement by R&M JaPan Co., Ltd ("R&M JaPan"), who sold lighting apparatuses similar to the 3D trademark of a lamp shade by Luis Poulsen A/S ("Luis Poulsen"), named "PH-5," and awarded Luis Poulsen damages of 4.4 million JPY (Tokyo District Court No. 2017 (wa) 22543).
[Luis Poulsen's trademark registration]
Reg. No. 5825191
Designated goods: Lamp shades (Class 11)
Mark: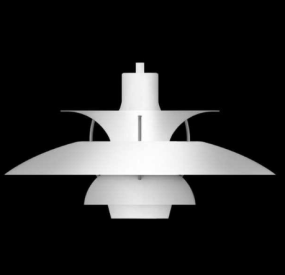 [R&M JaPan's product]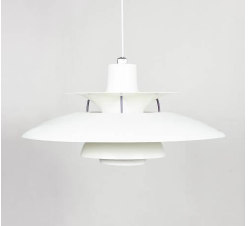 R&M JaPan imported lighting apparatuses shown in the left column and sold them through its website. Luis Poulsen filed a lawsuit for an injunction against its sales and damages on the ground of infringement of the 3D trademark of Luis Poulsen (Reg. No. 5825191, see the left image).
The court found that even though there is a slight difference in the proportion of diameter of the lamp shades, appearances of Luis Poulsen's trademark and R&M JaPan's product are identical on the whole.
Although R&M JaPan rebutted that its products were sold at a lower price as "reproduced products," namely products produced based on the design of an original product that is no longer protected as an industrial design. Also R&M JaPan claimed that the scope of the Luis Poulsen's trademark registration designating "lamp shades" did not cover R&M JaPan's products, "lighting apparatuses." The court, however, denied these claims finding that since lighting apparatuses are finished products of lamp shades and sold to the same type of consumers at the same type of locations, they are highly relevant to lamp shades. Thus, the court concluded that there was a likelihood of confusion on the origin of the goods.
This is likely the first Japanese lawsuit where infringement of a 3-D trademark was found without any claims of unfair competition. The 3-D trademark registration of Luis Poulsen has also been recorded with the Customs to stop imports of counterfeits and this will be an example of effective use of a 3-D trademark.